The Funeral Home Experts: NewBridge Group
Succession Plan Professionals Serving Funeral Home Buyers and Sellers Since 1997
Founded in 1997 by Jeff Boutwell, NewBridge Group has grown into one of the most active funeral home succession planning and financial consulting firms in the industry. What makes NewBridge unique is that we are brokers focused entirely on the funeral industry. We have fostered relationships with all of the corporate and regional acquisition companies and funeral industry lenders and consultants, which prove invaluable when assisting funeral home owners in exploring sales.
With over 40 years of combined experience and having assisted with more than 650 funeral home transactions, NewBridge Group's client success has been based on our personalized service, one-on-one communications and a deep understanding of the industry. We strive to provide original strategic alternatives oriented to the complex, growing needs of our clients.
Meet Our Merger and Acquisition Consultants Team
The experienced funeral home merger and acquisition consultants team at NewBridge Group have assisted over 650 funeral home transactions. The NewBridge brand of service includes personalized help, one-on-one communication, and a deep understanding of the industry. Learn more about our team: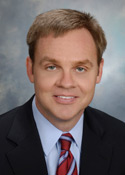 Jeff has worked as a merger and acquisition consultant solely focused on the funeral industry for more than 20 years. Prior to founding NewBridge Group, Jeff was the Vice President of The Quantum Group, a mid-market merger and acquisition company based in Phoenix, Arizona. Additionally, he served as the lead financial analyst at Thomas-Pierce & Company, the top death-care industry brokerage firm during the 1990s. Having been involved in more than 400 transactions, Jeff's experience negotiating with public and private buyers of funeral homes has given him an unparalleled knowledge of the industry and best methods to increase the values of funeral home businesses.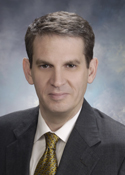 Dwight Glover
Director – Advisory Services
Dwight has over 25 years of experience in management consulting, banking and mergers and acquisitions. Since 2009, he has been with NewBridge Group, assisting the owners of funeral homes in profitability consulting, sale exploration, and financing. He has closed transactions for owners totaling over $55 million in value. Prior to joining NewBridge Group, Dwight was a founder of a management consulting firm based in Atlanta and has also served as an Adjunct Professor of Economics at Kennesaw State University.
Shelley Volovic
Client Relations
Shelley's mergers and acquisitions experience includes working with funeral homes, mobile-home parks, insurance agencies, bookstores, mail centers and pharmacies. She assists NewBridge Group in identifying compatibility between buyers and sellers so that a transaction may be made possible, and from there, works closely with clients. Shelley is also a licensed real estate agent and has been recognized as a leader in the field of real estate sales.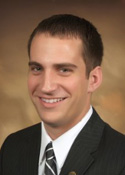 Tony Kumming
Senior Advisor
Tony has been involved in the acquisition and divestiture of more than 100 funeral homes during the last seven years, and his experience has ranged from financial analysis to drafting legal documents. Prior to joining NewBridge Group, Tony was a Corporate Development Analyst for Keystone Group Holdings and Manager of Business Development for Foundation Partners Group. Tony is located in Fort Wayne, Indiana, and he serves clients throughout the Midwest. He also is licensed to practice law.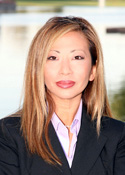 Marisa Drake
Client Relations
Marisa's mergers and acquisitions background includes funeral homes and property management companies. Marisa also has been a licensed real estate agent for 11 years. Using her valuable industry experience, Marisa assists NewBridge Group in identifying compatibility between buyers and sellers as well as guiding business owners' needs and priorities through the buying and selling process from beginning to end.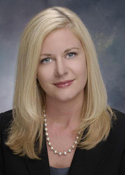 Rebecca Sekowski
Office Manager
Rebecca assists with client communication, information flow, and documentation. With a diverse background of loan origination, office management, and commercial artwork, she is able to creatively and effectively assist our clients in providing the necessary information so that we may most effectively pursue our client's goals. Rebecca is a graduate of the American College of Applied Arts in Atlanta, Georgia, with a BFA in Visual Communications.